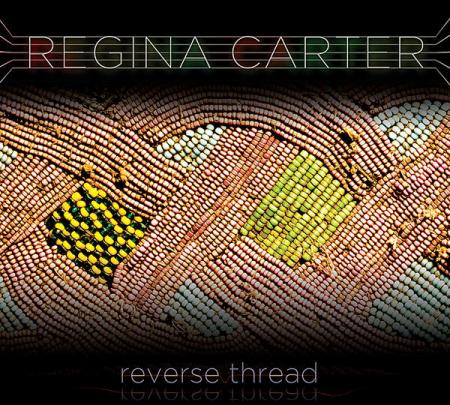 Song
Full Time by Regina Carter
Back story
Regina Carter is an extraordinary jazz violinist whose most recent release, Reverse Thread, is a collection of re-imagined African folks songs. She received a 'Genius Grant' from the MacArthur Foundation in 2006, and this gave her the financial freedom to research and record this effort over the past few years. The wait was worth it, as this is one of the best jazz releases of 2010 thus far.
Why this song
Full Time features a melodic, syncopated bass-line, against-the-beat Kora sounding a bit like a rhythm guitar, funky drumbeat, and Regina's vibrant, warm-toned violin. It is a propulsive number based on a celebratory folks song. Though technically difficult, she plays with an emphasis on fun and expression, rather than just showing off her amazing chops. It's an exciting and joyful song, and is a good starting point for Reverse Thread.
More info
All About Jazz
All Music
Check it out

Buy it


Amazon

Copyright secured by Digiprove © 2011